Electric Blackhead Remover, Wurkkos Visual Blackhead Acne Removal Pore Cleaner Phone Linked Display WiFi Beauty Device for Skin Care, Powerful Removal Blackhead Acne Extractor (Include 6 Probes)
$39.99 $28.00 30% OFF
Discount
GET

$5.00

OFF $60.00
GET

$10.00

OFF $100.00
❤ WIFI Wireless Design Blackhead Removal Vacuum Kit-- Built-in WiFi and 5.0 Megapixels and 20X magnification display HD camera to the vacuum so that it could to accurately locate blackhead and avoid blindly suction. Multiple optional modes could be shown on phone that support 360¡ãrotation, before vs after dual photos display, full or half screen shows, take pictures or record video etc

❤ Multifunctional Facial Pore Cleaner--Designed for all skin types(sensitive/dry/neutral/mixed/oily skin);6 different eco-friendly ABS material working probes and 3 adjustable removal suction most levels up 65 KPA to help you remove blackhead, acne, exfoliate dead skin, give back you a blemish free and refreshed face!We suggest you start with lowest level.

❤ Eazy To Use--The Pimple Sucker with Camera realizes the function of synchronizing video and taking pictures on the APP by connecting the WIFI and you can also clean skin while watching. Applicable to Android4.4, iOS9.0, Windows Vista/7/8/10, Mac OS X10.8 and above.

❤ High-Quality Materials--Do professional skin cleansing at Home!Replaceable Suction Heads made of food grade silicone material, non-toxic, non-irritating, which can be safely used on the face. With USB charge cable.Practical and beautiful, absolutely a perfect gift to your lover.

❤ Safe Effective&Rechargeable--Made of reliable ABS material and uses an effective physical approach to solve skin problems without any chemicals that are toxic and harmful.Built-in 1800mAh huge capacity rechargeable lithium battery, can last over 90 minutes from full to dead.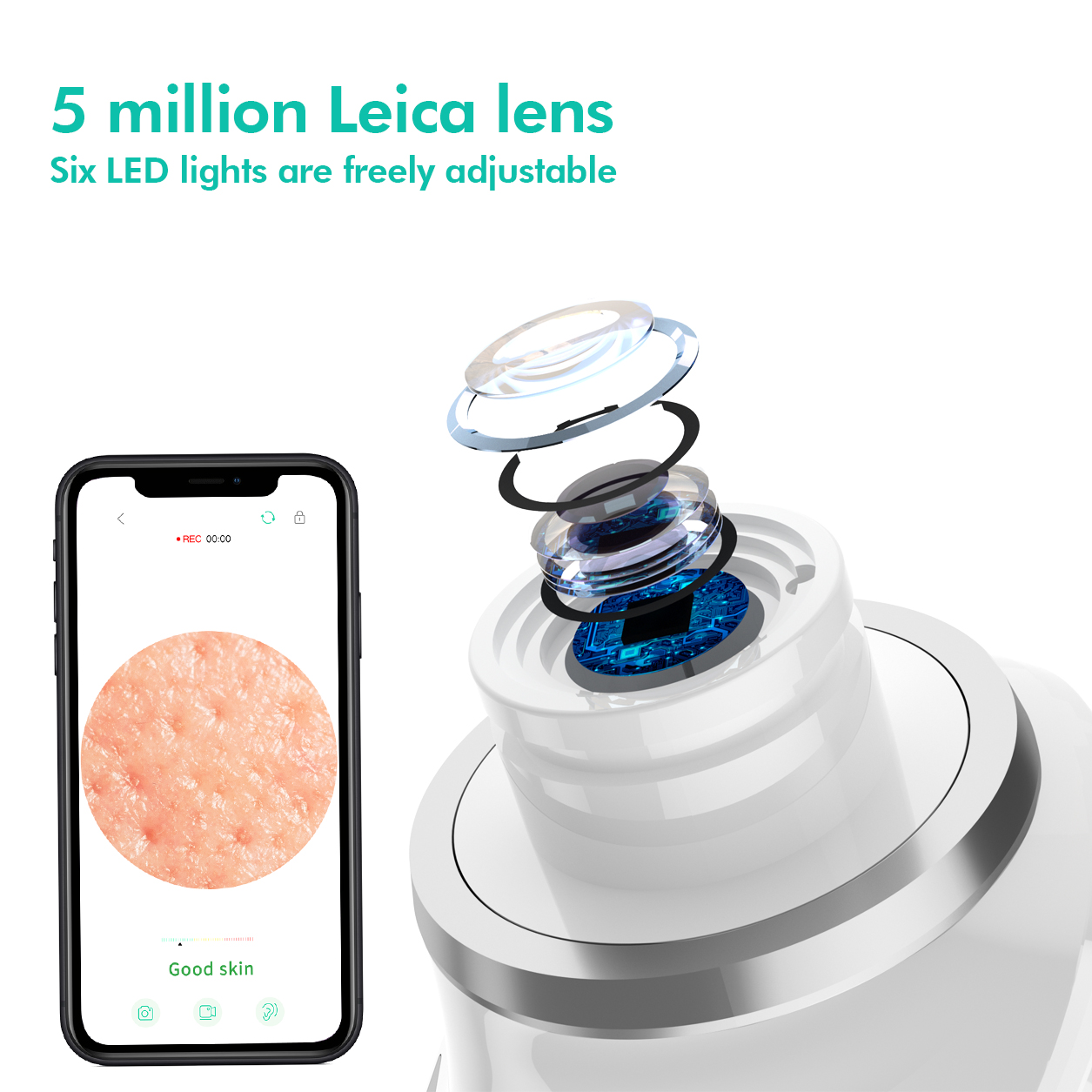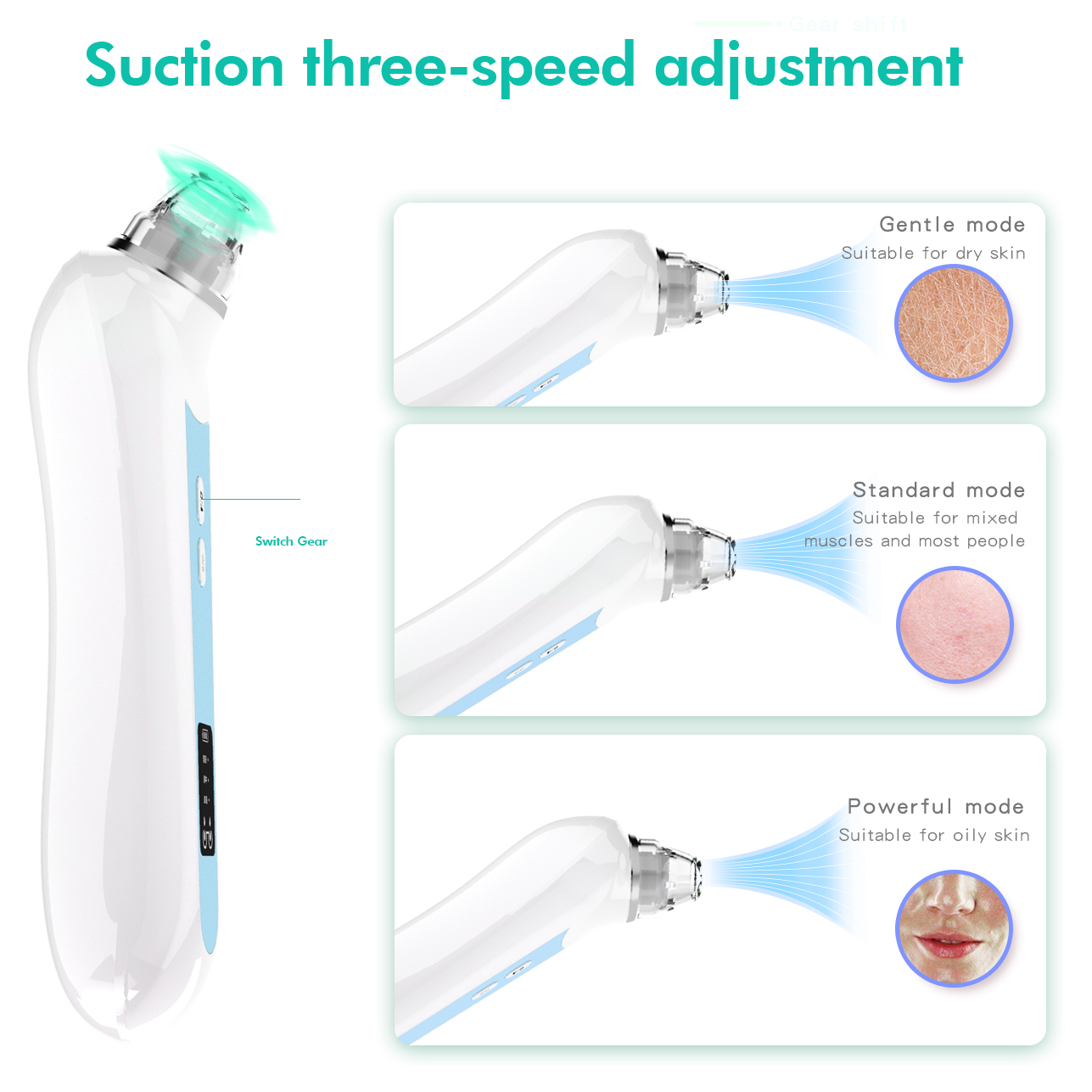 How to use the blackhead remover?
Step1: Download¡°Timesiso¡±APP (Android IOS Device)
Step2: Long press(about 2 seconds) power switch to turn on blackhead remover;
Step3: Connect the Wireless Fidelity:¡±Timesos-xxx¡±, simple password
number 12345678;
Step4: Make your face to lens and assure it can clearly observe facial pore;
Step5:Chose a suitable working probe and suction level to remove blackhead;
Step6:Clean the beauty instrument and keep it dry, convenient to use next time.