Features:
80 DB buzzer - V10 built-in 80 decibel buzzer, press and hold the side light switch, the buzzer will emit an 80 decibel beeping alarm sound, accompanied by red and blue flashing lights, which serve as an alarm for outdoor activities such as night running and camping
Memory Function: This flashlights added memory function. In any mode, turn on for over 10s, when it is turned on again, the light would stay in the mode you used last time.
Super Bright and Long Range - Our small keychain flashlight brightness up to 1000 high lumens, irradiation distance up to 100m ,adopt double head design ,enhanced lighting effect and irradiation distance,perfect for emergencies,everyday use and outdoor activities .
Lightweight & Portable Pocket Flashlight -The mini flashlight only weights 46G,and measures67*35*15mm, which is small enought to fit in your hand,pocket or keychain ,Adding magnet at the tail of the flashlight ,which can be absorbed on any iron-containing place,much more convenient.
14 Lighting Modes & 6 Lighting Color -The small keychain flashlight has 5 modes for the main light (super bright - high light - medium bright - low light- economic), 7 modes of side light (white light - warm light - green light - red light - blue light - red light flash - red blue light flash),1 mode 365nm UV light, Long press the side light switch 80 DB buzzer accompanied with red & blue light flash. which can meet your different requirements.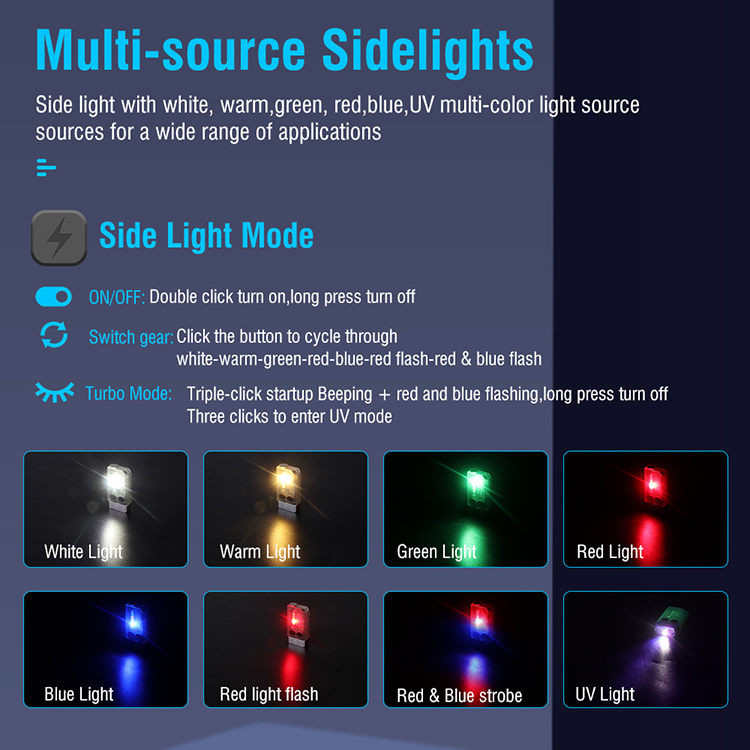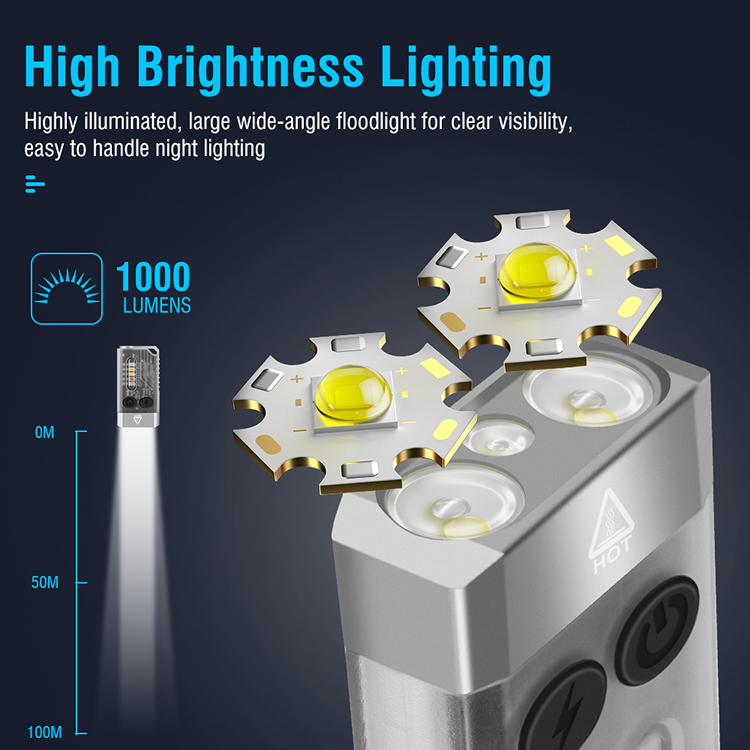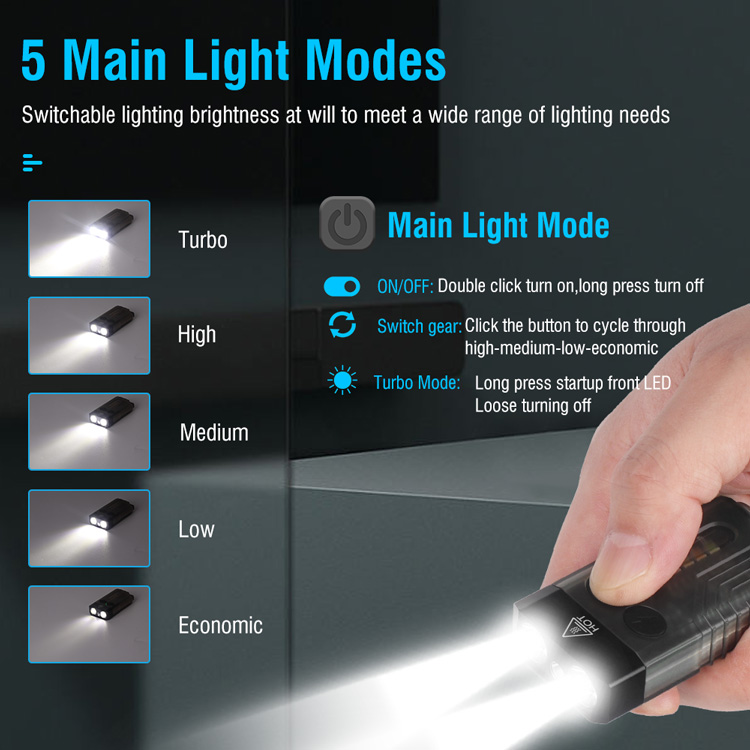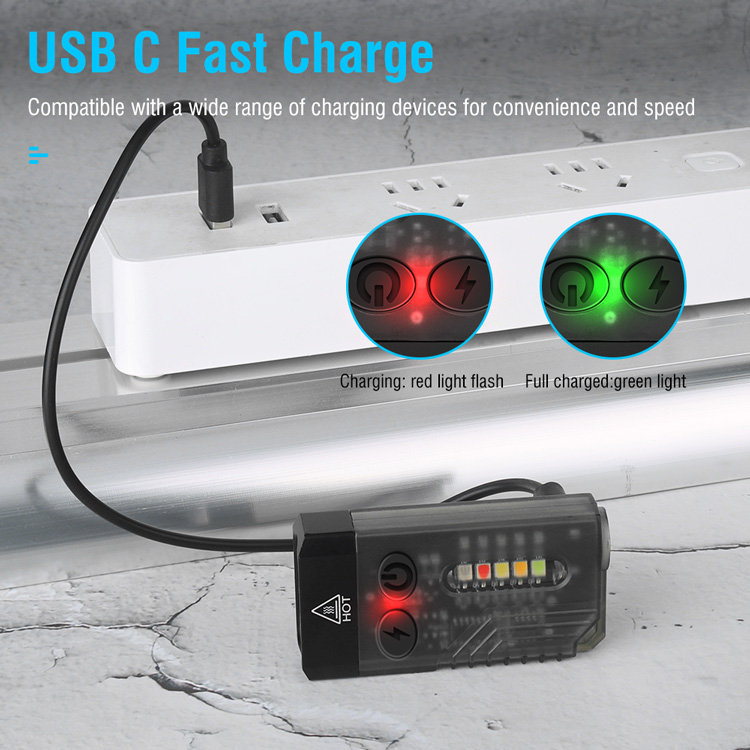 Specifications
Model Number: V10 Mini Keychain Flashlight
Material: PC+ aluminum alloy
Brightness: Max.1000LM
Light source: 2*SZ5-M3 +1*365nm purple light
Charging time: 2.5-3H
Battery life: extremely bright: 150 minutes - main light high: 3.5 hours - medium light: 6.5 hours - low light: 13.5 hours - dim light: 33 hours - purple light: 6 hours
Side light: white light: 17 hours, - yellow light: 16 hours - green light: 17 hours - red light: 17 hours - blue light: 16 hours - red light flashing 38 hours - red and blue flashing 35 hours
Battery Type: Polymer 803040 1000mAh
Charging interface type: TYPE-C
Buzzer: 80DB
Irradiation distance: 100 meters
Waterproof grade: IPX4
Product net weight: 46G
Product size: 67*35*15MM
Package List:1× Flashlight,1× Type-C USB Cable